Front Spring Discussion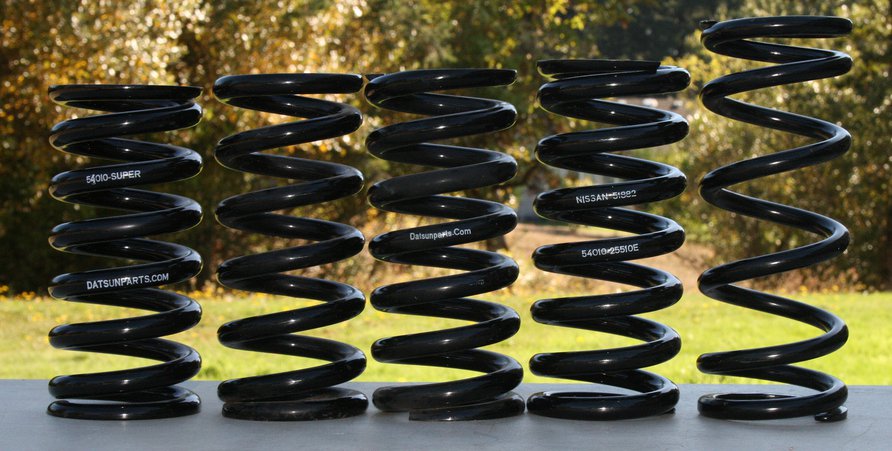 From Right to Left
1. Stock 2000 Roadster
2. Nissan Motorsports Front Springs (Eibach version)
3. Datsunparts.com Front Lowering Springs (old version)
4. Mike Young Front Lowering Springs
5. Datsunparts.com Super Comp Springs
Spriso
Linda asks if 1600 and 2000 springs are the same??
5 has the lowest rate. (thinner wire, less coils)
4 and 3 have almost identical rates. (same wire diameter, same # of coils)
2 looks to have the same wire diameter, but a bit less coils (but only by 3/4 or so)
1 looks to have the thickest wire diameter and the most coils. (highest rate)
that is a bit simplified.
1600 and 2000 springs were the same.
Ferg02k