Published 2009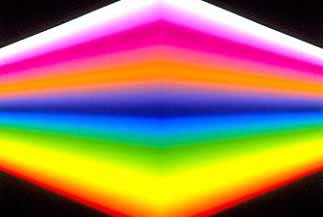 Paint Codes
Nissanman recently scored a color chart for 1964 Datsun/Nissan and shared it with us. You can view it by clicking on the this link 1964 Colour Chart
Below paint codes are compliments of JH Bahn and Dupont with major editing.
Manufacturer paint code location:
None shown on cars thru '66; on firewall for '67 and later models. Clicking on a thumbnail image just brings up a small example. Your video card and monitor will have a direct affect on the colors viewed. **mark indicates roadster stock colors. 664 Spanish Red and 665 Yellow seem to be missing in action.
NA

Green
#545

Gray
#641

Leaf Metal
#709

Gray
#822

Green
#911

White
#502**

Mint Green
#554

Blue
#643

Light
Metallic
Blue
#711

Red
#830

Gold
Metallic
#913

Light Gray
#505

Oregon
Green
#558

Blue
#645

Dark
Gray
Metallic
#802

White
#831

Orange
#918

Silver
Metallic
#513

Turquoise
#562**

White
#655**

Leaf
Green
#803

Medium
Metallic
Blue
#839

Yellow
#919

Gray
#518

Sora Blue
#563**

Dark Blue
#650

Dark Green
Metallic
#804

Light Gray
Metallic
Blue
#901

Gold
#920

Maroon
#521

Mount Fuji
Blue
#564

Red
#654

Dark Blue
Metallic
#805

Blue
Metallic
#903

Blue Gray
#927

Pagoda Red
#524**

Blue
#567**

White
#655**

Dark Red
#814

White
#904

Green
#930

Cherry Red
#525**

Light Blue
#570

Light Gray
Metallic
#666**

Cream Sand
#817

Red
#905

Sand
#931

Bamboo Tan
#529

Dark Blue
#604

Light
Metallic
Gray
#700

Green
#818

Gold
#906

Red
#932

Silver
Bronze
Metallic
#531**

Maroon
Metallic
#634

Green
#703

Red
#820

Green
#907

Gold
#938

Yellow
#541

White
#637

Gold
Metallic
#708

White
#821

Yellow
#910

Green
#940