Door Stop Rivet Alternative
What can you do about your door stop rivet that needs to be replaced which happens to be a tubular rivet with a shoulder that is NLA?
1. You could check with a roadster vendor to see if they have the NOS rivet on their shelf.
2. You could have them custom made. Places like Hanson Rivet & Supply Company can do it. Having a new one for the measurements would be nice. Plus, with the tons of extras you most likely have you can now share with everyone.
3. You can go the clevis pin modification route.
I went ahead and got the lower cost replacement pin from a vendor because it cost less and after getting a new paint job on the car I didn't want to cut off the rivet in the future if need be.
After my new replacement pins arrived I saw I had the potential for beating up the area around the door stop hole on the body. To verify this I checked a 67 I dragged home and sure enough the passenger door had a replacement pin in it and the body panel had taken a beating.
The pictures are pretty self explanatory.
Since the replacement pin requires that the lower hole on the door be enlarged a little and the pins be redrilled and shortened I thought I find another pin locally that had a diameter a little closer to the rivet to fill in more of the top hole on the door.
In this picture you see the measurements of the hole versus the pin. If you are a gambler you may decide the 0.005" is plenty of clearance when the door closes. My 1967 passenger side would disagree with you.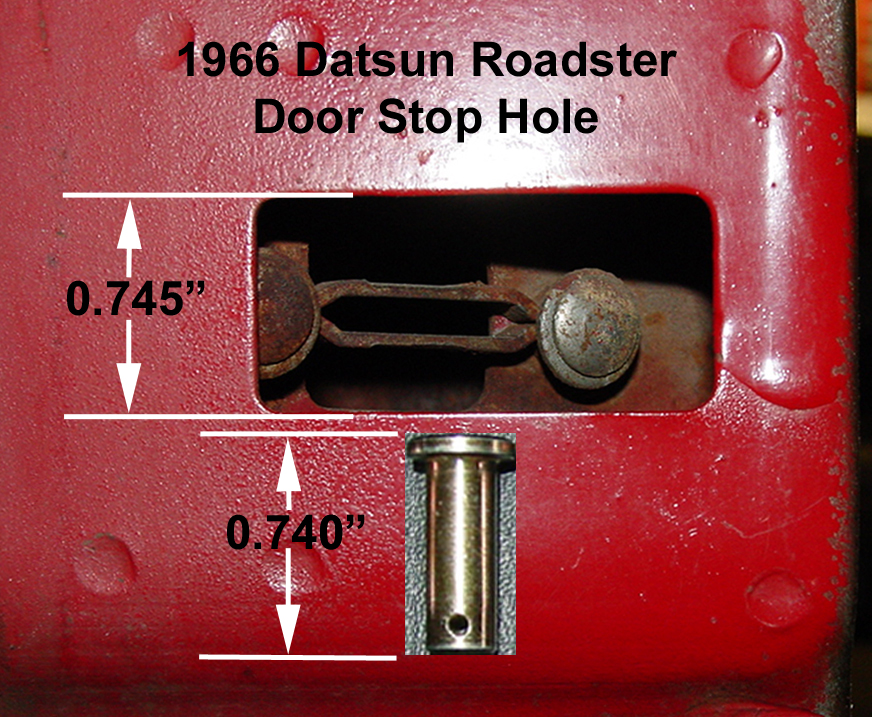 This picture shows the story. Just imagine a vice, drill stand and cut off wheel and your mind will fill in the rest. I could give you the measurements but it is better to use your door when marking the clevis pin.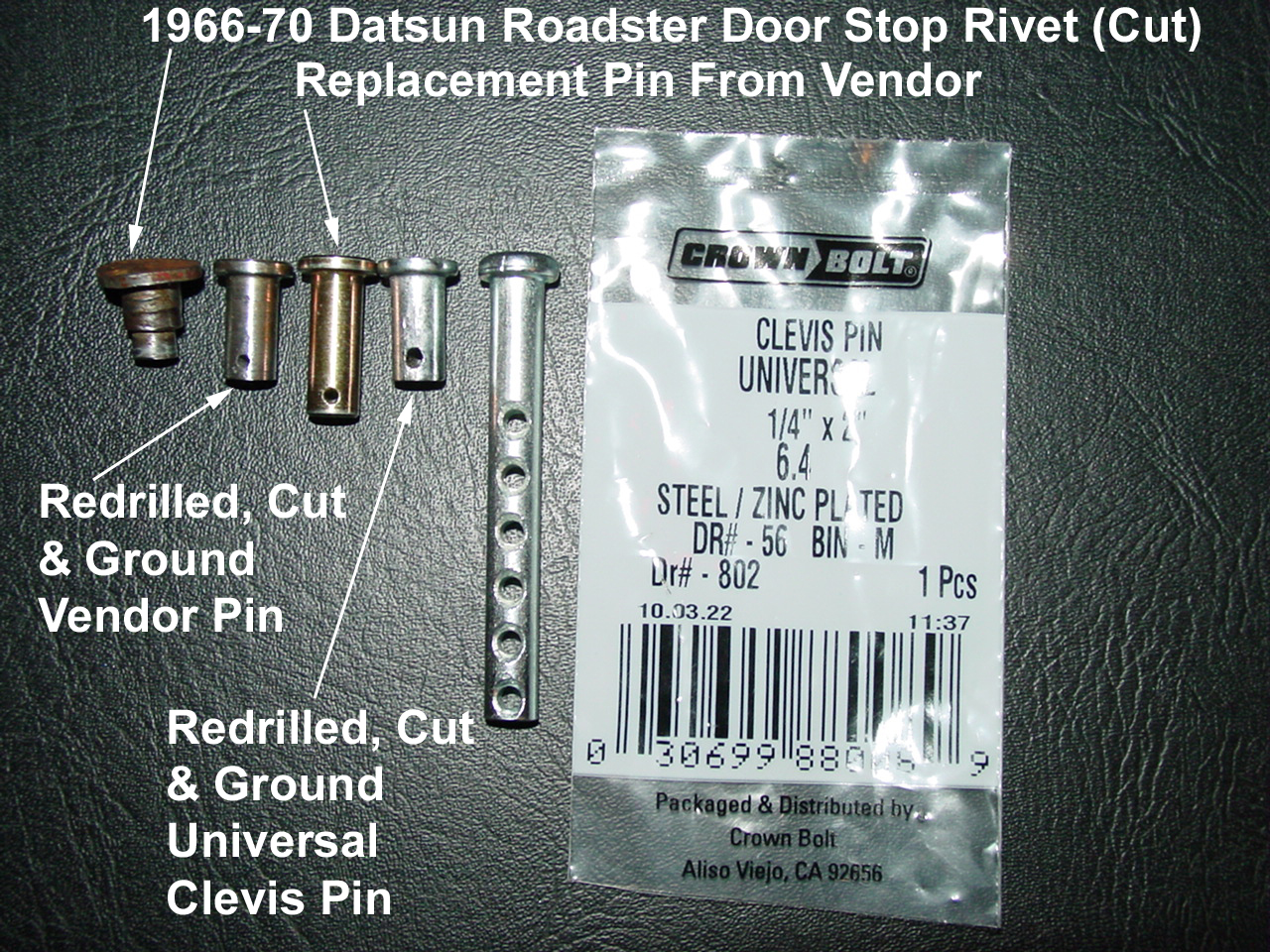 Another Alternative is to use binding barrels which have a screw
habitiat.pat's comments regarding this:
Instead of using clevis pins I used Binding barrels, McMaster-Carr 94887A359. The length needed to be reduced by about 1/16" bu it worked fine. The smaller screw fit through the smaller bottom hole & tightened down on the bottom metal jsut fine. I added a touch of blue locktite to the screw.
Curtis's comments:
I used the binding barrels as well. Bought a stainless one from McMaster Carr that fit perfectly.
99637A30 18-8 Stainless Steel Binding Barrel and Screw, 10-24 Thread Size, for 1/4"-3/8" Material Thickness
Great info-thanks guys.