Sales Window Sticker, Copy of Original
So DatsunBucky was kind enough to send me his tweaked original sales window sticker from his first car. You should be able to right mouse click and then save as to your local computer. You can then tweak it with an editing software of your choice.
The paper was 8 1/2 x11, kind of a buff-to-yellow heavy paper with orange ink. The 67.5 1600 I had was $2621 with delivery but it had 1967 on it. The 1967 was typed in above the 1600 with the nine being above and between the two zeros in 1600.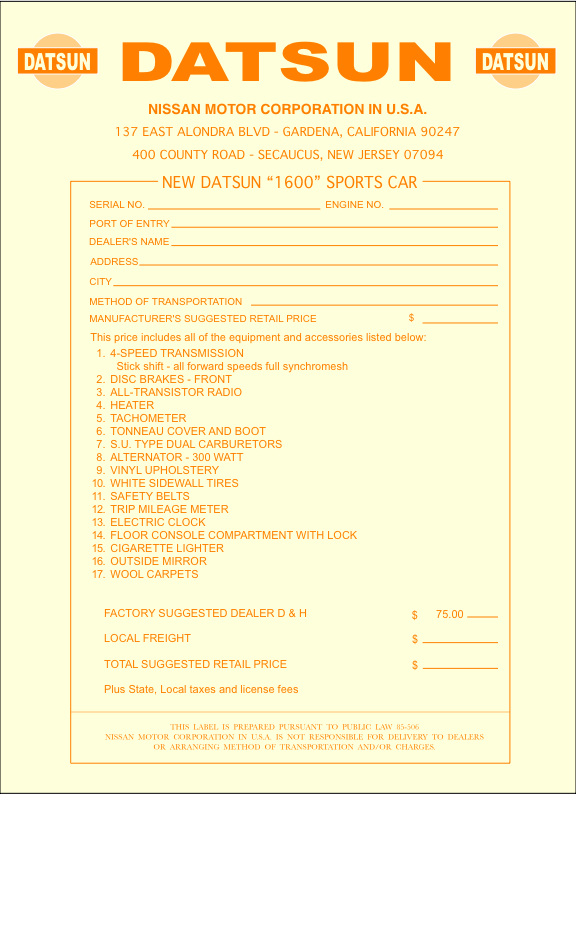 Thanks for sharing Bucky!!!!!