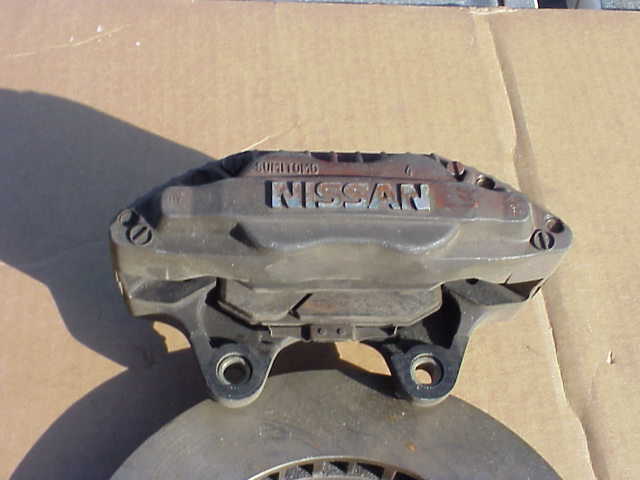 300ZX Front Caliper Conversion
First off, let me say that any thing you decide to do to your braking system is done with no liability to 311s.org. Brakes are a serious matter and if you do not feel comfortable working on them, take your car to a reputable brake shop. With that said, some of you are well aware of the Volvo brake conversion. Well, Ed Johnson did a conversion using 300ZX parts. I have never done this conversion so I am clueless as to the total cost or actual installation. I will update this page as information becomes available. Again, this conversion is not for everyone. At least this is a Nissan conversion. This would be a great upgrade to those rocket roadsters.
I am not sure what year calipers will work but they are definitely from a 300ZX. This conversion was developed by Don at Design Products 5462 Oceanus Drive, Unit E Huntington Beach, CA 92649 phone (714) 892-1513 (this is about two years old, area code?) email: dpracing@concentric.net
Ed says "Cost when I had it done in 12/97 was $450. Don uses a CAD program and should still have the design."
Here are some pictures Ed sent of his conversion. Any questions-please direct them to Ed.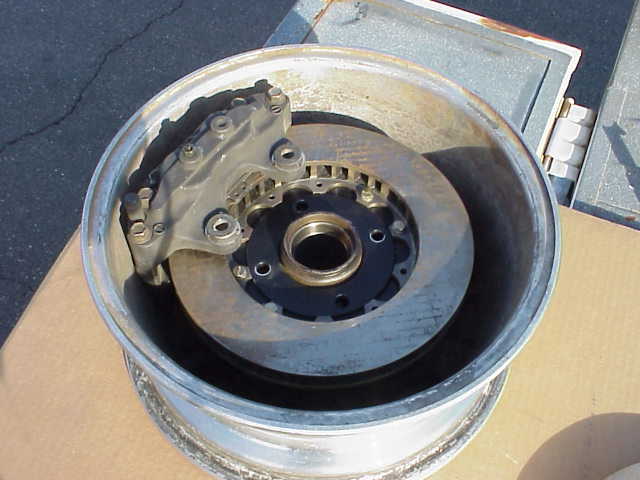 15" wheels are required!! The picture with the assembly inside a wheel is a 1985 300ZX wheel.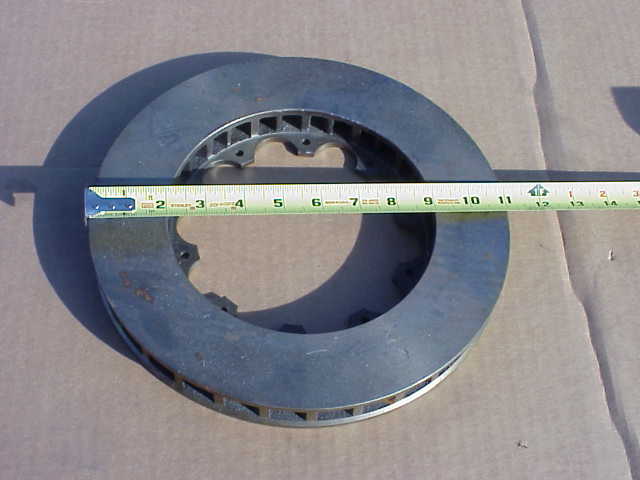 Rotor is 11" diameter by 1.185" matches the original 300ZX.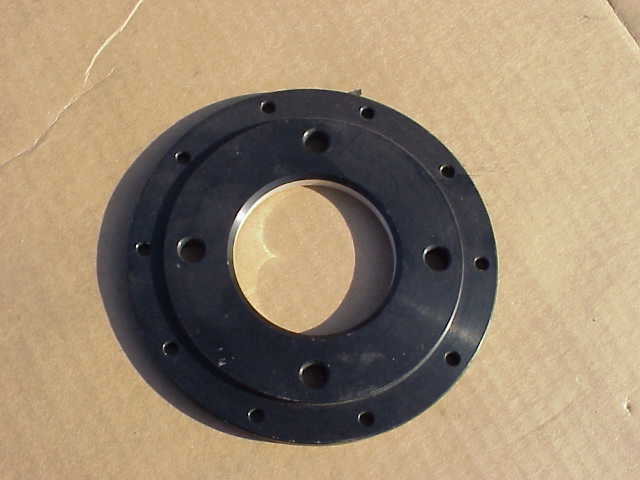 The "hat" that adapts the rotor to the hub:outside diamenter:
6.875 (measured with a tape) this will have to match the rotor.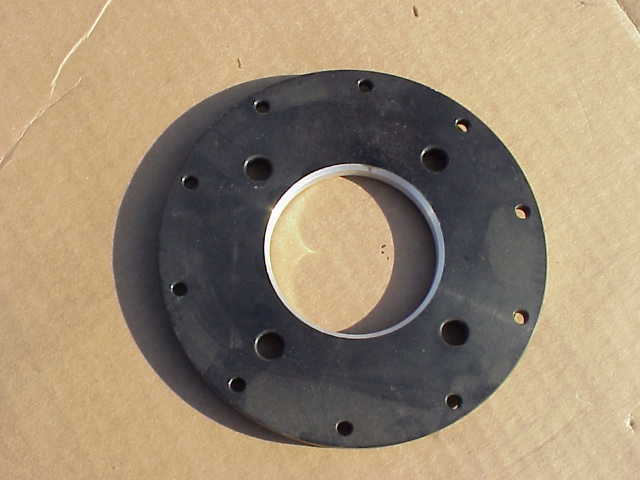 Inside diameter: 2.985" - This is a tight slip fit to back of the roadster hub.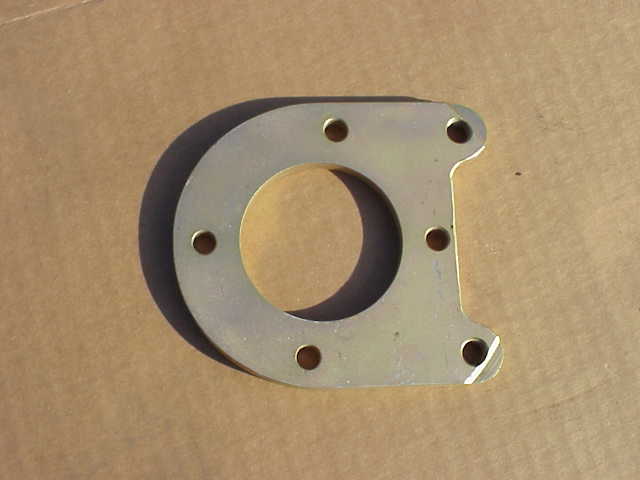 The mounting adaptor: Thickness: .370" slight beveling on mounting ear for calipher clearance id: 2.750"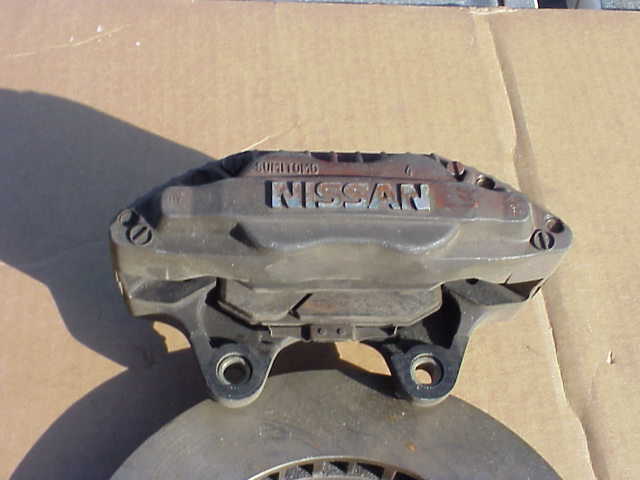 300ZX caliper.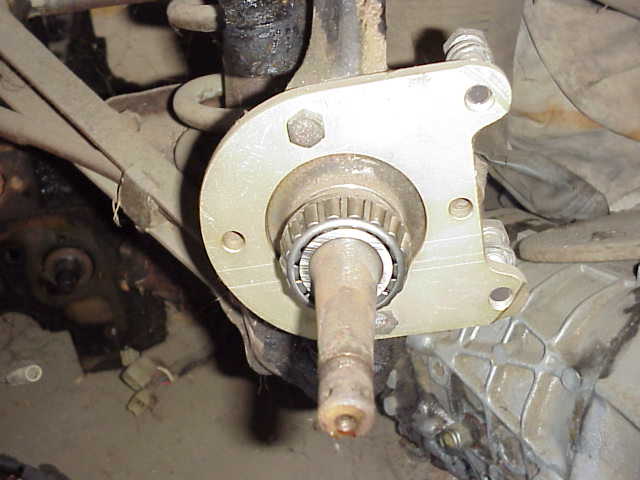 Bracket mounted on spindle.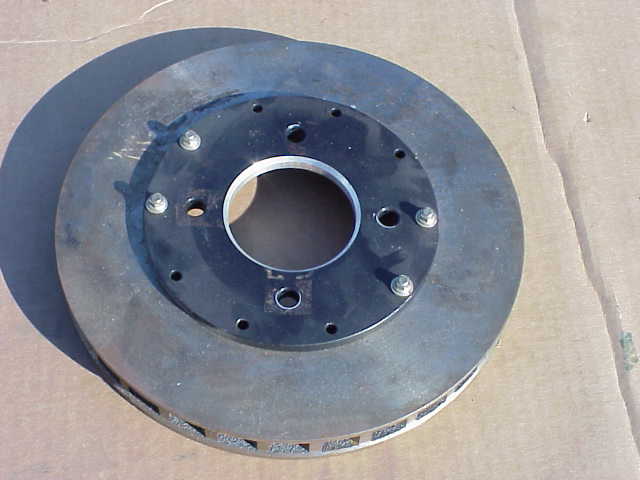 Hat mounted to rotor.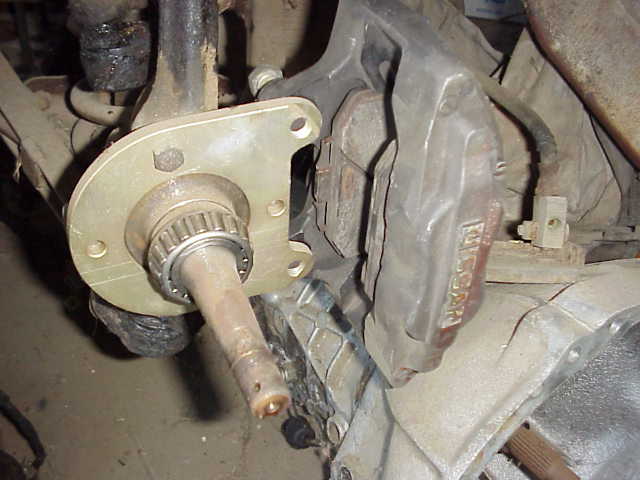 Caliper mounted on newly installed bracket.
Once all your connections are made and tight it is time to bleed the brakes. You can read about that by clicking here!
This does not appear to be a hard project and once someone figures out the total cost we can weigh that too! I will remind you one more time though. Brakes is serious business and 311s.org accepts no responsibility in your decison to use this write up to try the conversion. You are accepting sole responsiblity for your own actions. And thank you Ed Johnson for sharing.