The infamous Side-Pipe roadster is back on the road! Raul (roadsterdude) let me exercise her today and I took a few pictures of this little hot rod. A little history first...she made her first debut at the Z's By The Bay Show back in 2002:
It's been in storage for years until recently. Did you know the previous owner built sister cars to this one? Carbon copies except for reversed paint schemes.
The paint on Raul's is excellent with almost a pearl effect. The maroon stripes carry through the interior.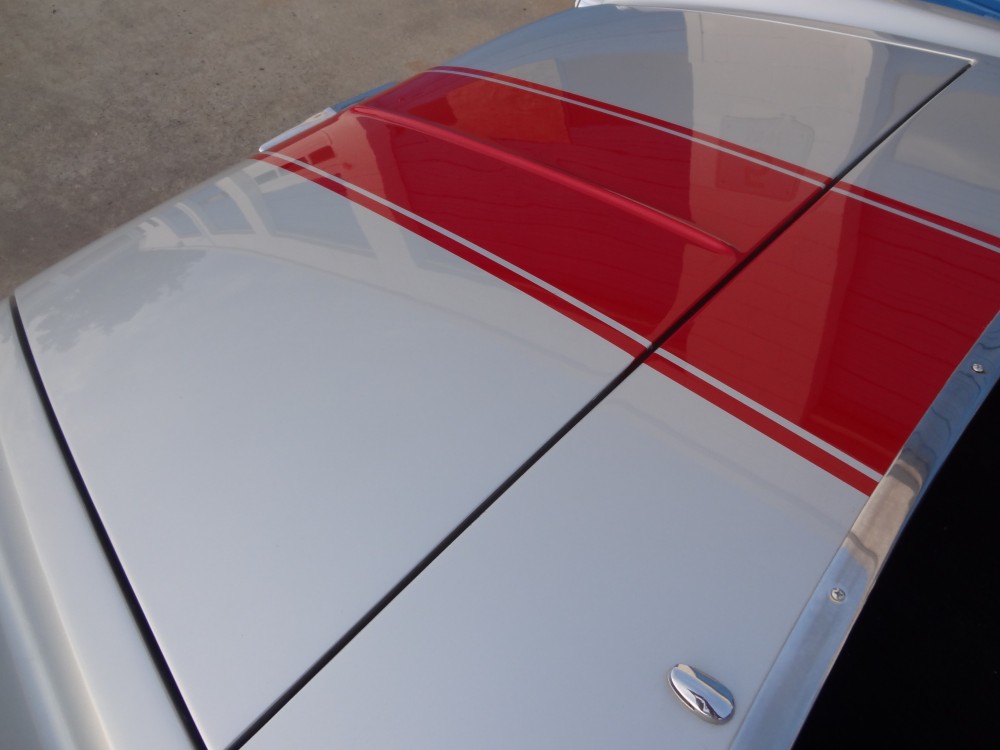 You might notice lots of nifty mods/parts all over this roadster, starting with those side-pipes!
They are on both sides of the car and functional, ie the header splits into two pipes right after the flex pipe.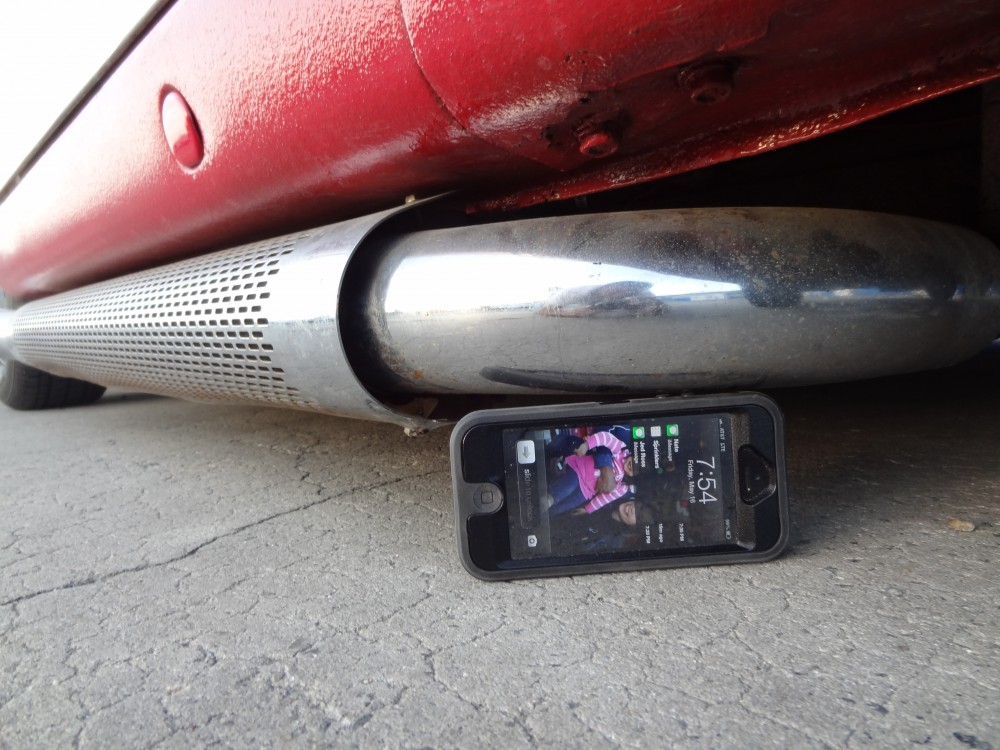 The wheels/tires are 15x7 Panasports, 0 offset with 185/55/15 tires. Ground clearance was terrible even with these tires so Raul mounted stockers to gain some speed bump clearance
I was surprised how good the exhaust system sounded. Not loud at all. The Solexes are actually louder depending on what rpm. Yes, this SPL came with a U20/5 speed! Engine #00463. Comp Oil pan too. Check out the Solexes thought they aren't your average Mikunis!
In 2002:
Mark (datsunrides) of J-Cars sorted out the carbs and fabbed this cool fuel supply line:
Here is a short video of sounds she makes, enjoy!
More details:
Side vents, punches in the hood, front bumper bar and split/shaped rear bumpers.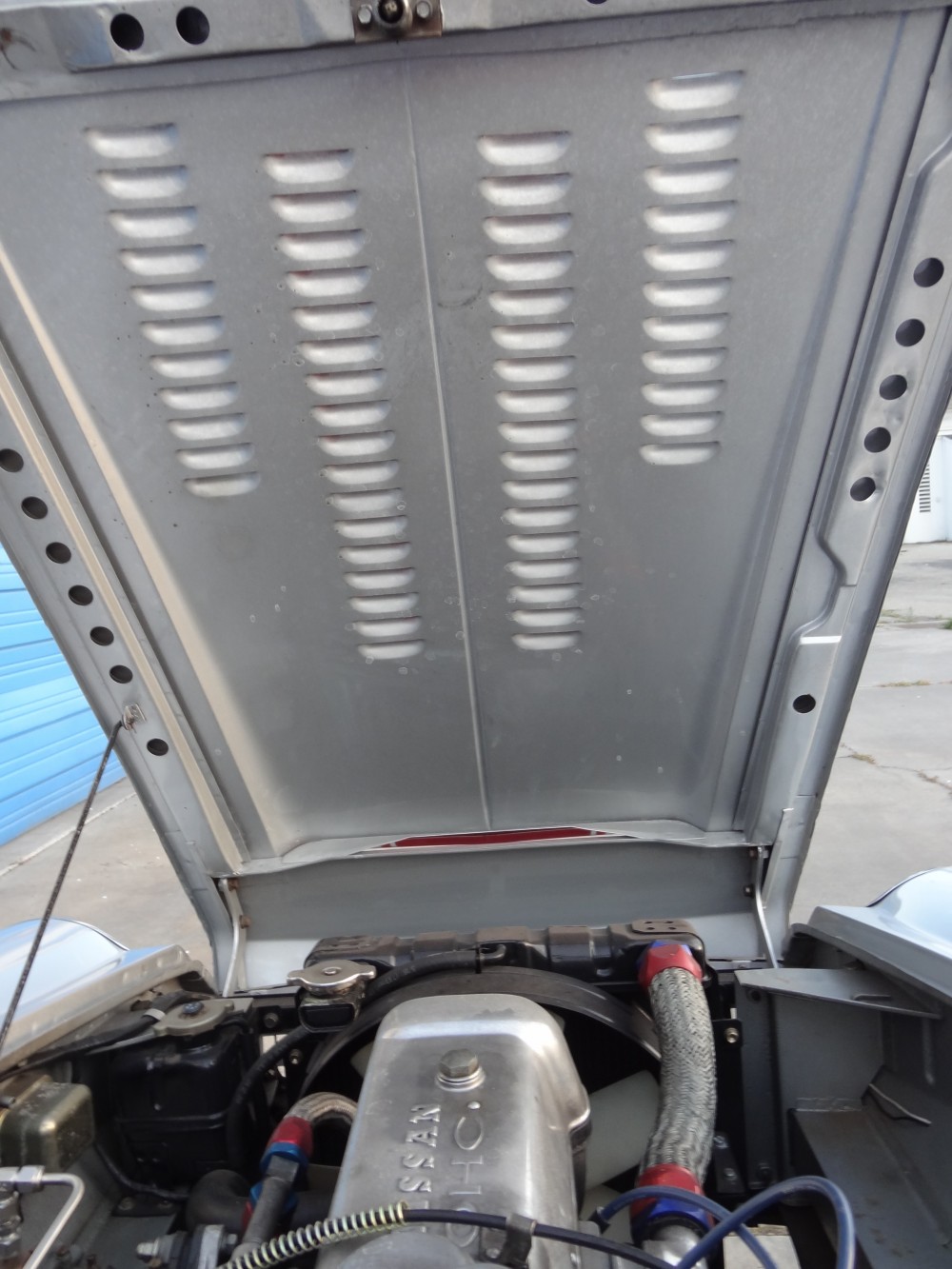 Diamond plate hints of what's to come!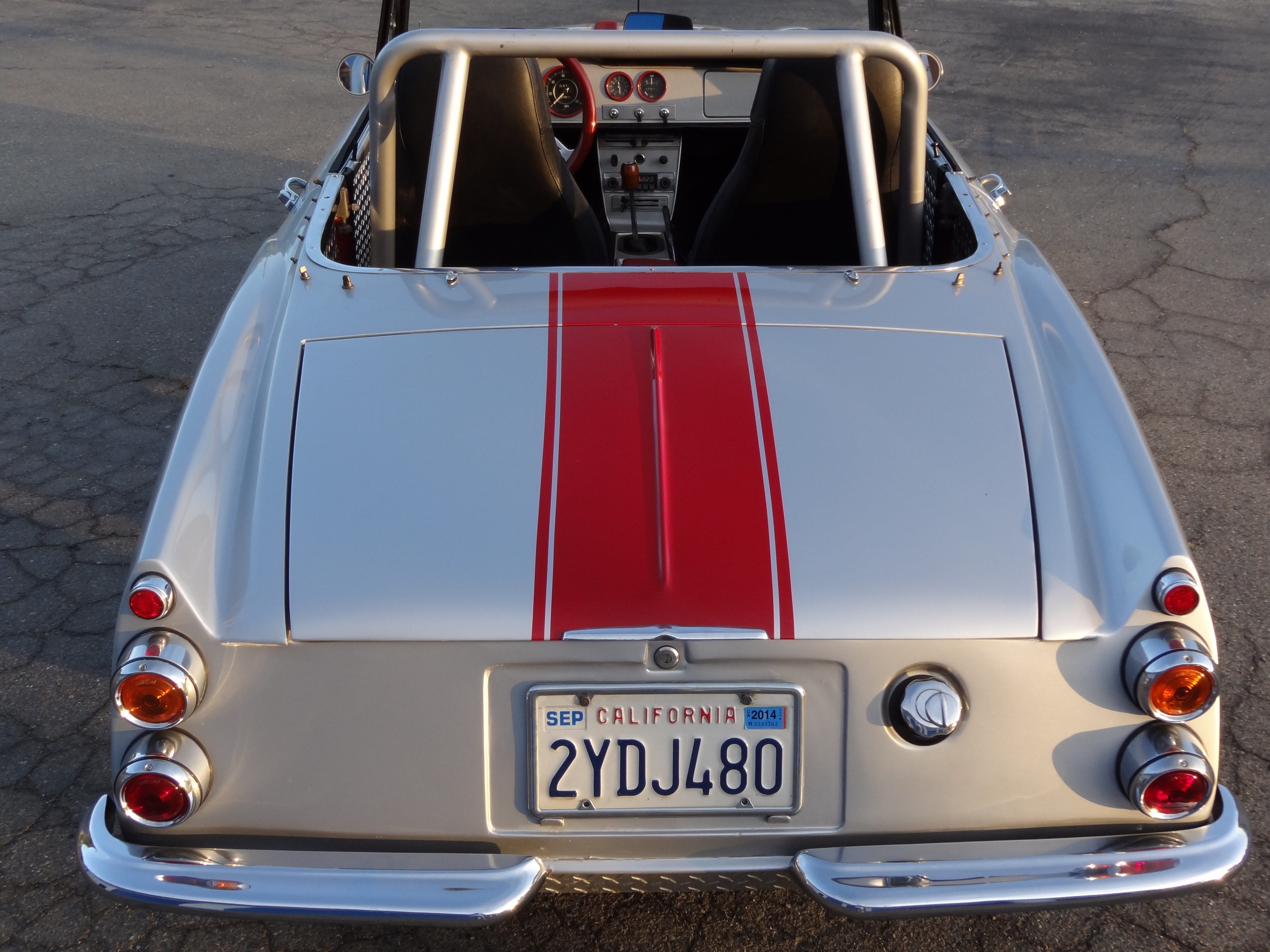 Interior: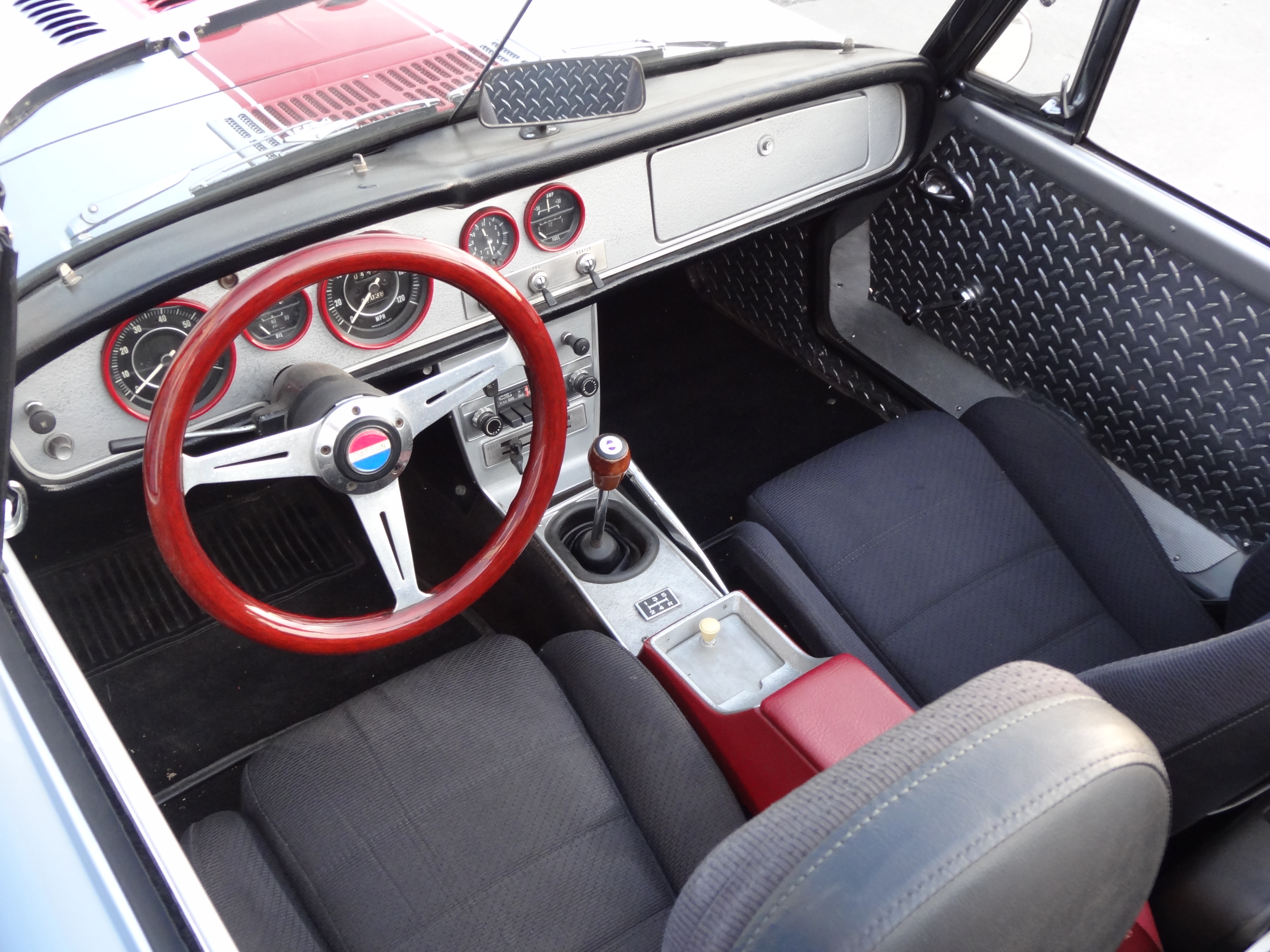 The car actually came with red 67.5 seats/factory headrests but Raul recently swapped these out for Miata units. I don't like the look but man they feel alot better.
Diamond plate is everywhere!
Note rollbar mount location:
Chrome tub surround is a nice touch:
She's a great driver too, thanks Raul! Will the side-pipes stay or go? Stay tuned!