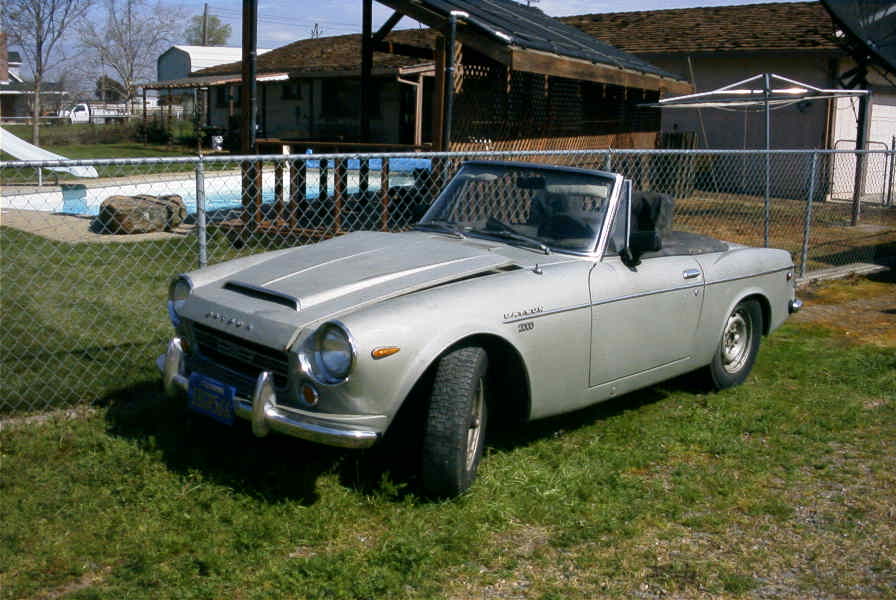 SRL311-07837
Minh Nguyen's 1969 2 liter. Purchased 03/2003. U20 engine # 08369, SUs with a 5 speed gear box. Exterior stock silver with a stock black interior. No roll bar. Car has a soft top. Currently a restoration project. Minh hails form Elk Grove, CA with no club affiliation at present. Car is nicknamed "Harley". Minh's comments "4th Owner. Rescued from a loving previous owner in Crescent Mills, CA that was alone and both last husbands were unable to finish/start before they moved on the retirement in the sky. She loved it but had not the means and finances to give "Harley" the love, attention and affection these cars deserve. So on March 3, 2003 I took it upon myself to give this baby the pampered life she deserves. I've wanted a Roadster for over decade and now my life/family is in order enough to have one that came at the right price and condition. I hope to have her purrin' after 20 years garage hibernation within a month or two."


Copyright (c) 2001-2015 www.311s.org
All Rights Reserved.
Reproduction of material presented here is strictly prohibited without written permission.