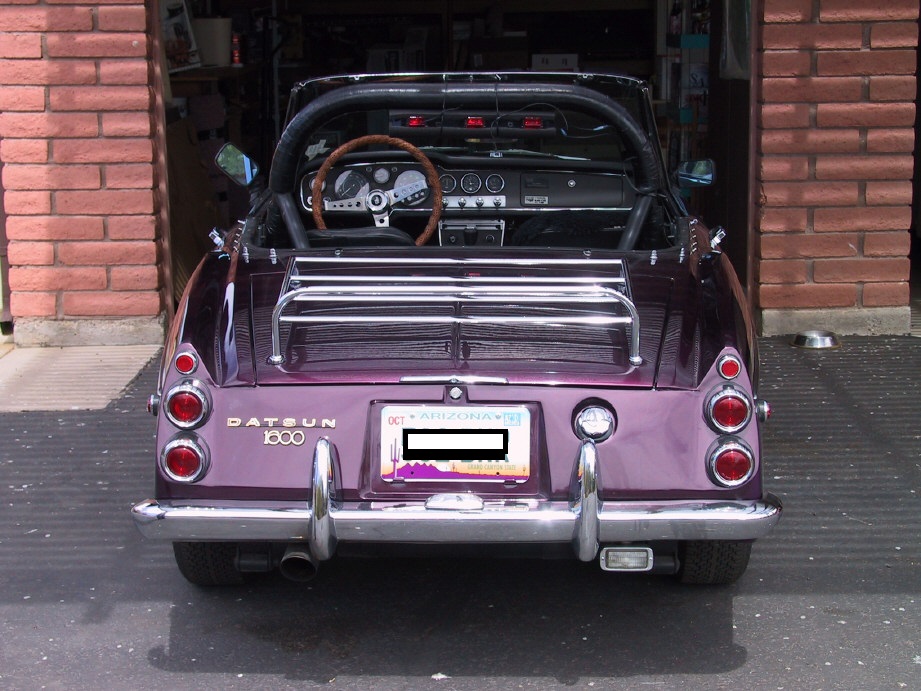 SPL 311-08207
Mike Sampsel's 1967 1600
Show Room

---
| Purchased | | Engine | | Trans | | Carbs |
| --- | --- | --- | --- | --- | --- | --- |
| 1973 | | R16-Stroked | | 4 Spd | | Twin SU's |
| | | | | | | |
| Exterior | | Interior | | Roll Bar | | Soft Top | | Hard Top |
| --- | --- | --- | --- | --- | --- | --- | --- | --- |
| Amethyst Pearl | | Black | | Yes | | Yes | | Yes |

Nick Named "Short"
Mike hails from Tuson, Arizona. Comments: "Raced in Black Otter hill climb in 1975-1977. Aluminum flywheel, 7.5 qt aluminum pan, Racer Brown cam, racing oil pump, headers and bigger exhaust pipe, amethyst pearl non Datsun color letters and Datsun 1600 etc are gold plated Konis shocks. 24,000 miles on most parts."



---


Copyright (c) 2001-2012 www.311s.org
All Rights Reserved.
Reproduction of material presented here is strictly prohibited without written permission.