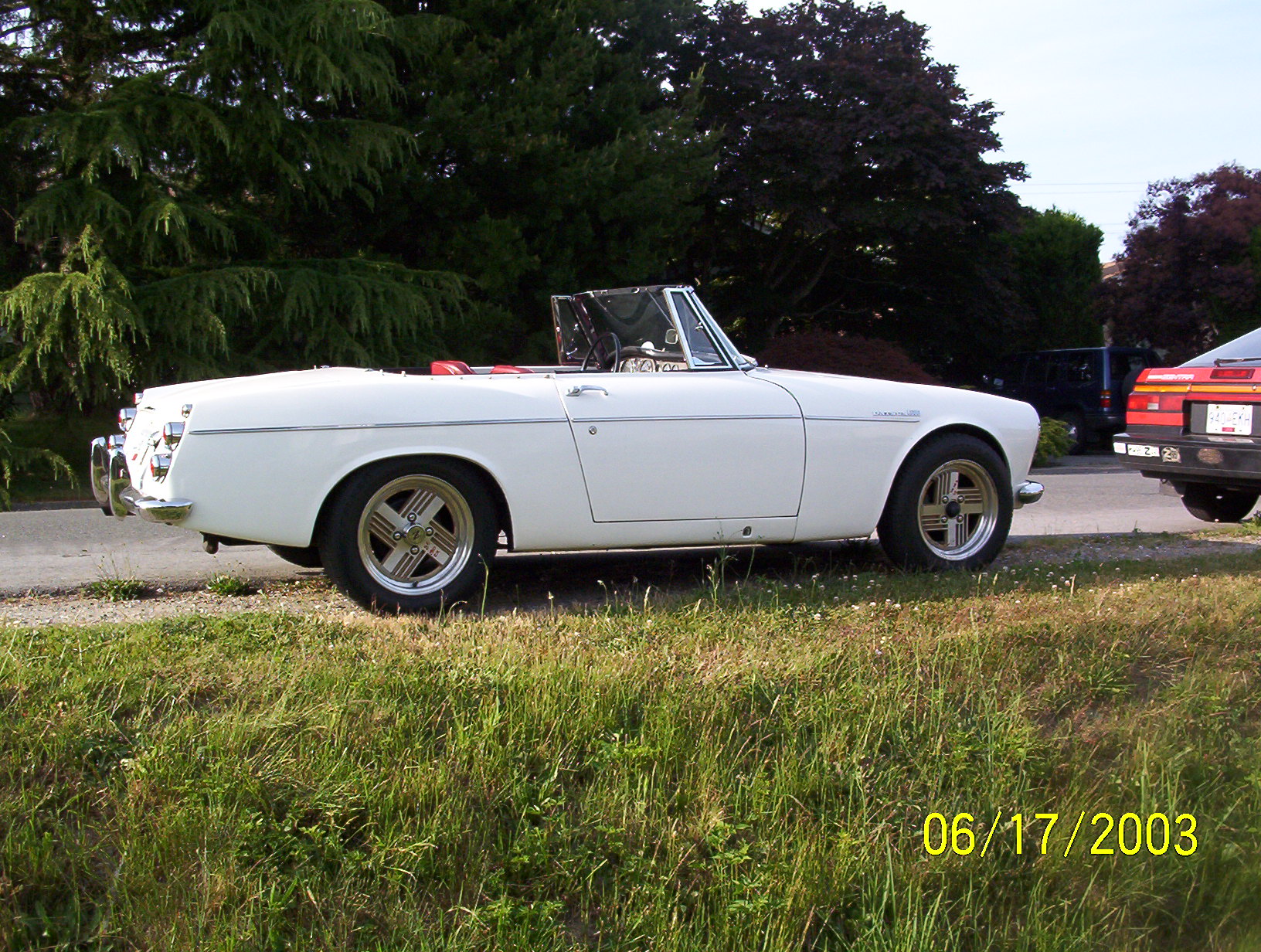 SPL311-01605
Daryl Smith's 1966 roadster. R16 engine, SU carbs, 4 speed gear box. Daryl hails from Burnaby, B.C.Canada. Exterior color white with a red interior/unfinished. No roll bar installed. Car has both hard and soft tops. Car is a restoration project. Daryl's comments "15x6 280ZX turbo Wheels, 185/65/15 Falken Tires, DIS (No Distributor) (http://picasso.org/mjlj/) , More modifications in the works. Garage Queen at the moment, But she runs..... She Ain't Pretty....She Just Looks That Way.


Copyright (c) 2001-2015 www.311s.org
All Rights Reserved.
Reproduction of material presented here is strictly prohibited without written permission.