Events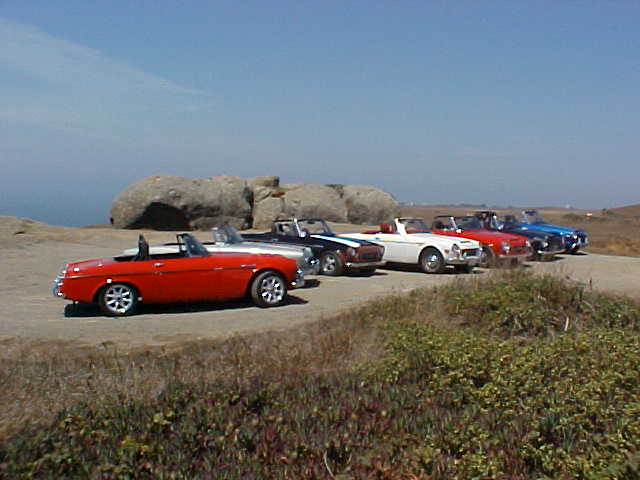 311 Event Listing 2022
2022 Events
West Coast Events
2022 Solvang Datsun Roadster Classic
April 29th-30th
The 2022 Annual Solvang Datsun Roadster Classic will be held in beautiful downtown Solvang CA. This year we will once again be showcasing some of the most beautiful and rare Datsun Roadsters around, along with classic JDM's from the 60's and 70's. We plan on having as usual, attendees from around the world, along with Classic Datsun Rides from across the country! Admission is free to the general public. Car Registration and information will be found on our new website located at 2022 Solvang Link
The 38th Annual
June 23-25 2022
Mt. Shasta Roadster Meet
A great West Coast meet. Do not miss the 2022 Shasta Roadster meet. This is the 38th anniversary of this gathering. Special events are being planned, and groups are already making plans to attend. Rochelle Tilton is the organizer for this event. Mt Shasta Roadsters For additional info go to Mount Shasta Roadster Meet

15th ANNUAL SHEDD ROADSTER BBQ
August 20th, 2022

Annually the third Saturday in August (Aug. 20 this year). Roadster Fun Run 11 am to 2pm (arrive 10:30) Please bring a side dish- salad, dessert. Spouse/Significant others invited. Contact Dustdevil at billport9944@gmail.com
Mid-West Events
Lake Garnett Grand Prix-Kansas
Event usually happens in the middle of October. Check the website for more details.
Lake Garnett Grand Prix
2022 Road America
East Coast Events
2022 Road Atlanta
TBD the Mitty in 2021.
2022 26th Annual East Coast Datsun 510 Meet
The dates for this year are TBD. The East Coast Datsun 510 meet,(known as SPEC510 -Summit Point East Coast 510), we meet every spring at Summit Point Motor sports Park in West Virginia. Our event is held during the Jefferson 500 Vintage Car Races. We camp out at the track and watch the races, display our cars and share in the camaraderie of our common love for these great cars. Whether you bring your 510 or not, you will have a great time. Come join us, it is the Best 510 event east of the Mississippi. All Datsun Cars and owners and Datsun lovers are welcome. For those that don't want to camp out but still want to join us, there are hotels/motels in nearby Charles Town, WV and Winchester, VA. Summit Point is located about 75 miles Northwest of Washington, DC.
Links:
Summit Point Raceway
Jefferson 500
East Coast Datsun 510 Web site
If you need more info or want to contact me, email me or call or text. 301-651-7788
So get your cars ready and start making your plans now.


2022 Watkins Glen


Copyright (c) 2001-2022 www.311s.org
All Rights Reserved.
Reproduction of material presented here is strictly prohibited without written permission.