SITE DISCLAIMER-ANY OF THE INFO USED FROM THIS SITE IS USED AT YOUR OWN RISK-311S.ORG WILL NOT BE HELD LIABLE FOR ANY DAMAGES OR PROBLEMS YOU MAY ENCOUNTER
311s.org
WELCOME TO A SITE DEDICATED
TO ALL DATSUN SPORTS ROADSTERS
So you saw this little sports cars flying down the road and thought to yourself that must be an MG or maybe an Austin Healey. Hum! DATSUN, no that cannot be, DATSUN never built a cool little car like that. Sure enough upon closer inspection it is a 1600 Datsun Roadster. Coooool car.
My intent is to make this site easy to use as well as informative. I try to keep the site updated as best I can. This site is not model specific and covers all models from the 1500s, 1600s and 2 liters. If anyone has any suggestions please e-mail the webmaster at the address indicated below. Recommendations and suggestions are always welcome. And–if you find any errors please let me know so I can fix them. I am sometimes fat fingered! Thanks!!
Most of all–enjoy the site. If you find this site and the forum useful you can support the effort by donating using PayPal or sending a check. All donations are much appreciated.
Please visit the 311s.org forum and register. Check it out here! if your so inclined. We have a very active group and all new members will be warmly welcomed. Registration is easy-enter the CAPTCHA and an e-mail will be sent once your account is created. Any problems email the web master and we will be glad to help.
Please report any broken links! Have a link I should add? Please let me know.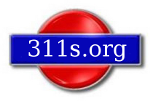 Copyright (c) 2001-2017 www.311s.org
All Rights Reserved.
Reproduction of material presented here is strictly prohibited without written permission.